Replace the lock, not the door
Multi point lock replacement and new handles to freshen up a tired door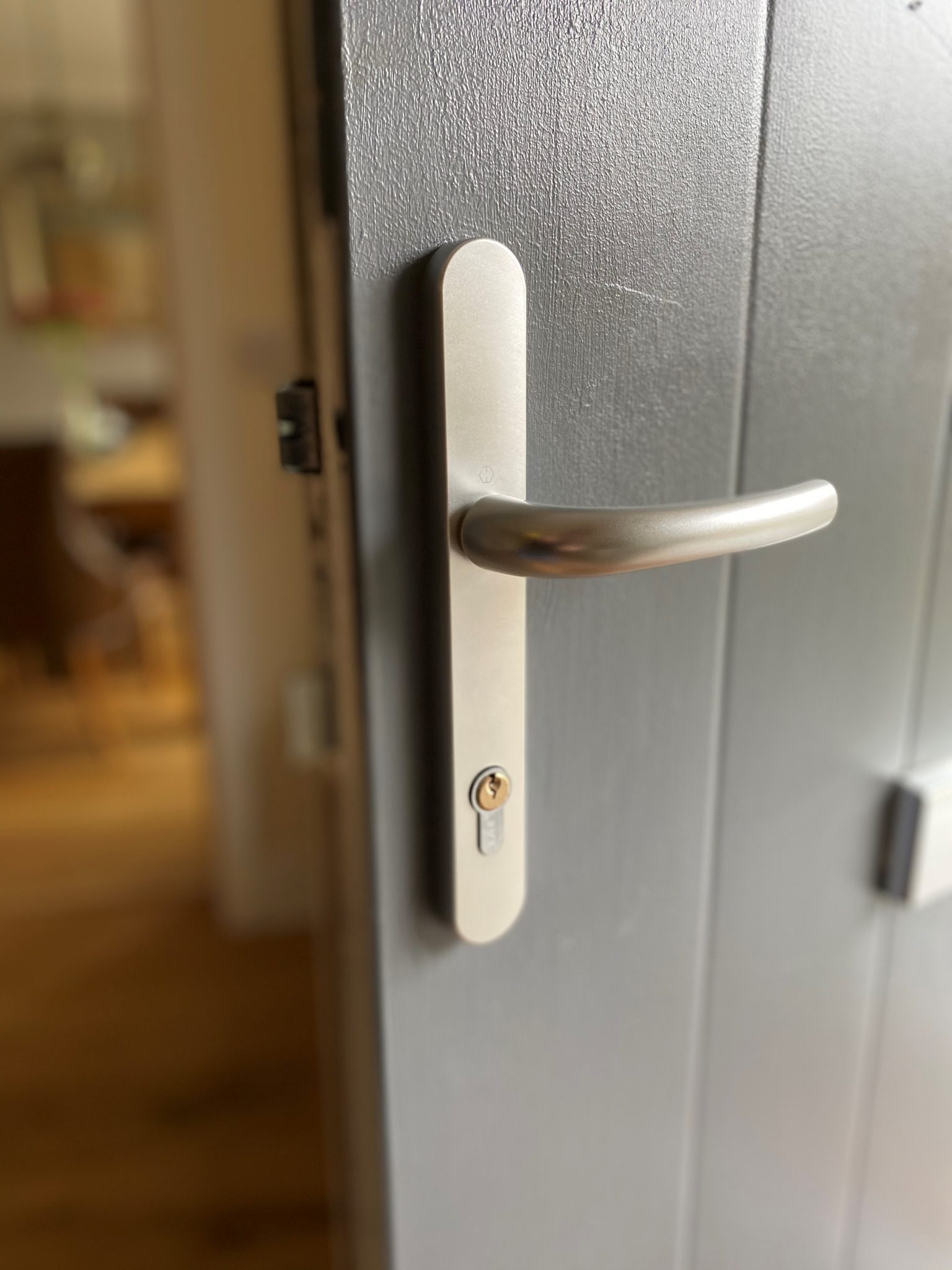 Its amazing what a difference you can make with a little bit of paint and new lock and handles to suit. Once a slightly old door in Kings Hill, now a fully functioning door with working lock and new handles (along with a touch of paint by the customer).
Don't right off your door too soon! Its a much more costly expense and sometimes changing a few simple parts make it operate as good as new.
There are many things to look at when trying to diagnose the issue. Is the door rubbing on the frame? Are you having to force the handle up when trying to double lock the door? Is the key sticking and not turning in the lock?
These are just a few of the signs to look out for to help establish what needs fixing or potentially replacing.
Just want to make the door look fresh and new again? Its amazing what a new set of handles and a new letterbox will do to brighten up your property!
We operate 7 days a week to ensure we are available at a time that suites you. Give us a call for a free no obligation quote.